Patrick
Administrator
Member # 1169



posted





---
This is week 4 of 5 week long event focusing on my site's most photographed, and I'd venture to say, most well-known model, Mindee. Each week will feature a double feature update bringing you 2 sets, for a grand total of 10 for the month. If you'd like to learn more about this event, check out the blog link below:

http://solesofsilkprod.blogspot.com/2018/04/preview-may-i-have-more-mindee.html

Set 7: This week's main feature of May's month long Mindee-centered event celebrates Memorial Day, here in the United States. Mindee and I shot this one at the conclusion of our two-day long shoot back in 2017 and Mindee wanted so very much to do a set with the USA flag ankle socks I had. Luckily I had also picked up some beads and other festive toys for her to use in the set.

I'd like to wish everyone a safe and happy Memorial Day. Please remember the reason for why we celebrate. A special thank you to all who serve, or who have served, in our armed forces. Please come home safe!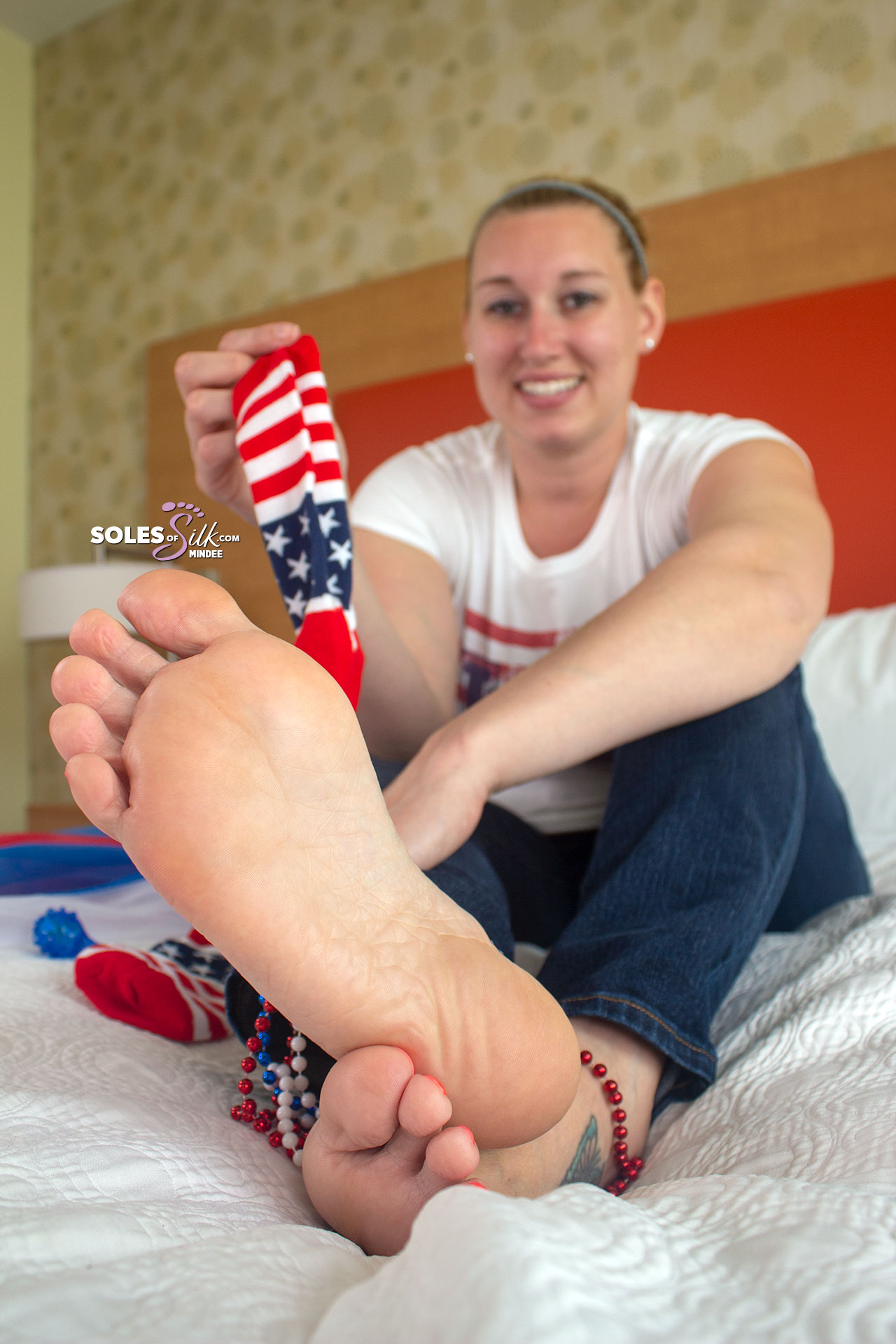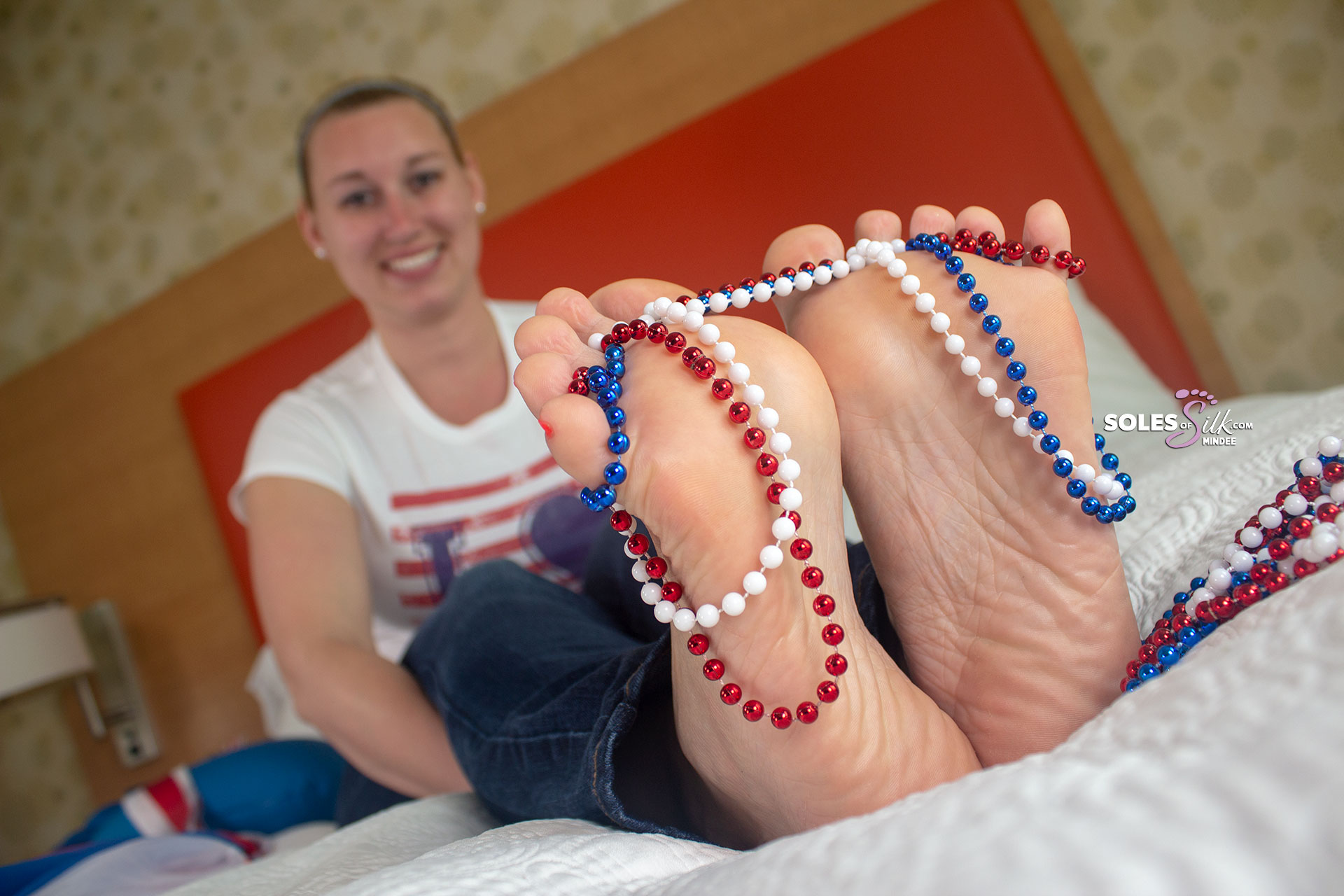 Set 8: Oddly enough, and not at all planned, the secondary feature for this week's "May I Have More Mindee" event is the first solo set done during the two-day shoot I mentioned in Mindee's Set 7 (USA Ankle Socks) description. We shot this one prior to heading to our hotel suite the first day, trying to get in a total of 15 sets on the day. We didn't quite make it until Day 2 (which wasn't even supposed to happen), but this set was a quick one that started off the first day. It was done in front of a school on some steps. Mindee propped her feet up onto the railing to reveal her dusty soles.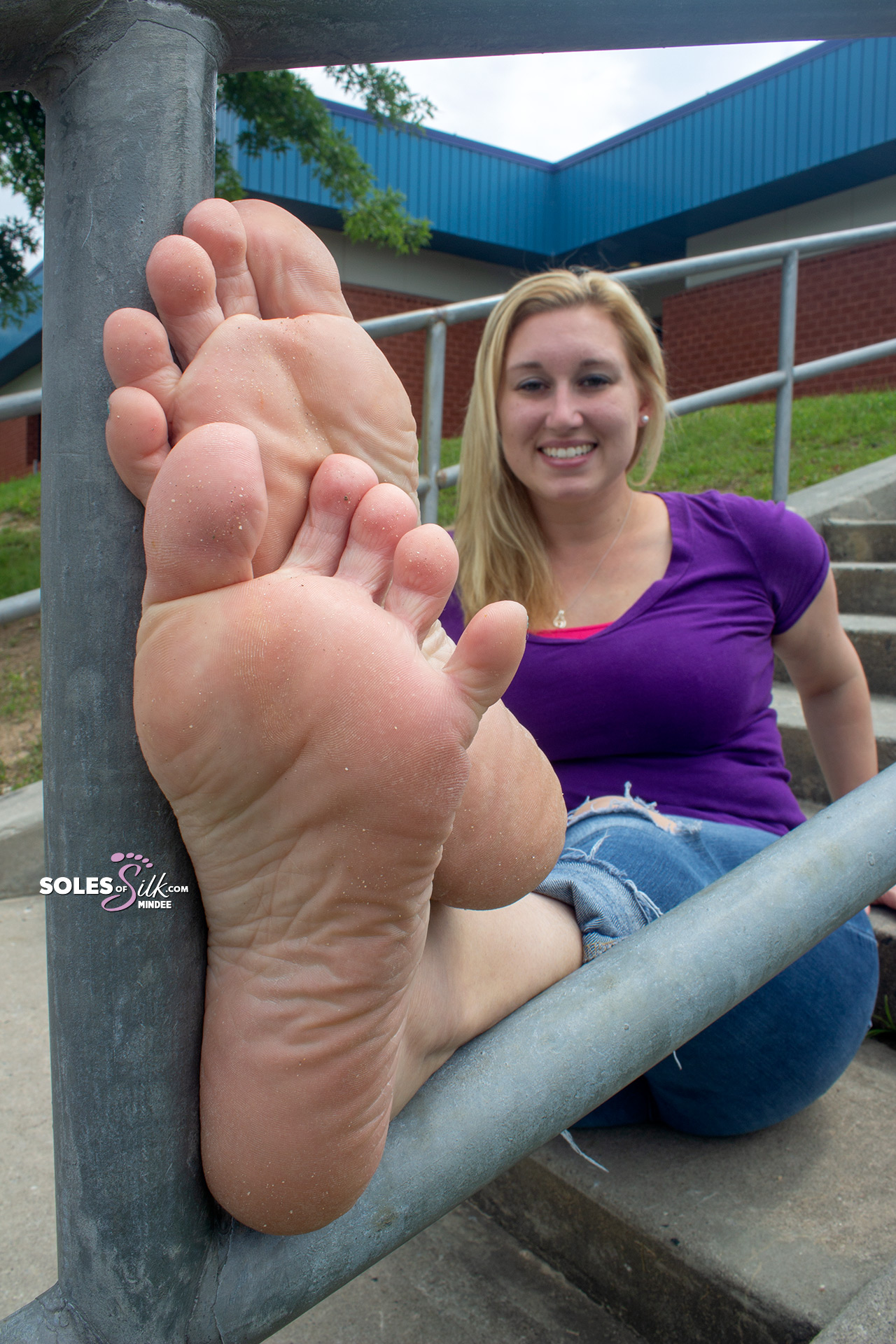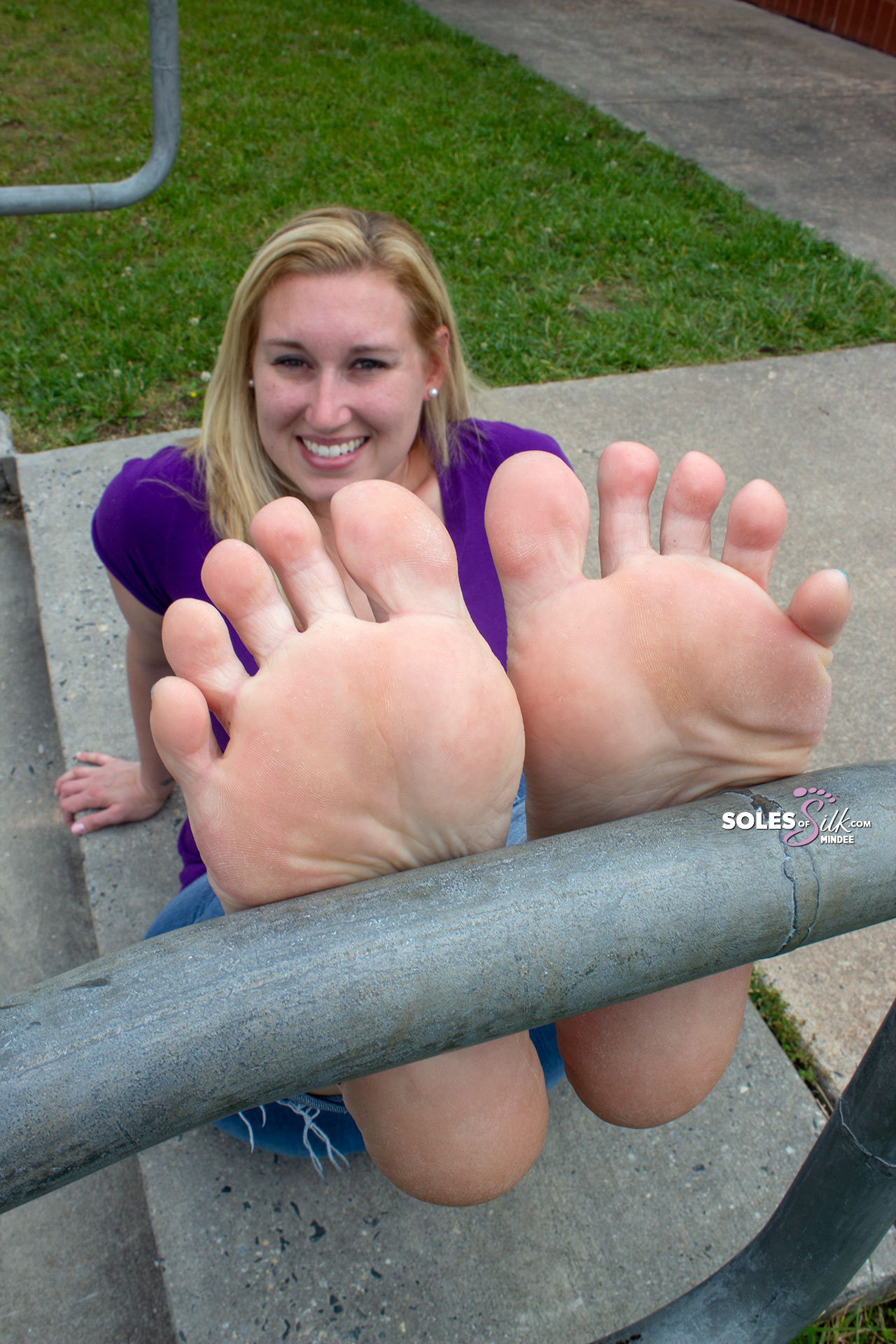 I want to express how much I adore Mindee, not only for all the modeling she's done for me since 2004, when the site first launched, but for being one of the best friends I've ever had. She is an amazing woman and I'm so proud of all she's done. She's so pretty, but at the same time, down to earth, caring, and oh so fun to spend time with. Thanks for all you've done and continue to do, Mindee!

Patrick

--------------------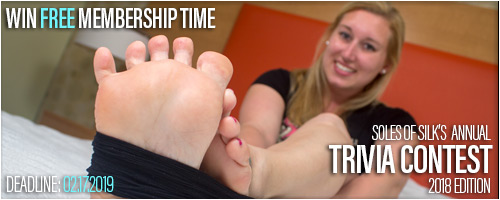 ---
Posts: 17634 | Registered: Sep 2003 | IP: Logged |